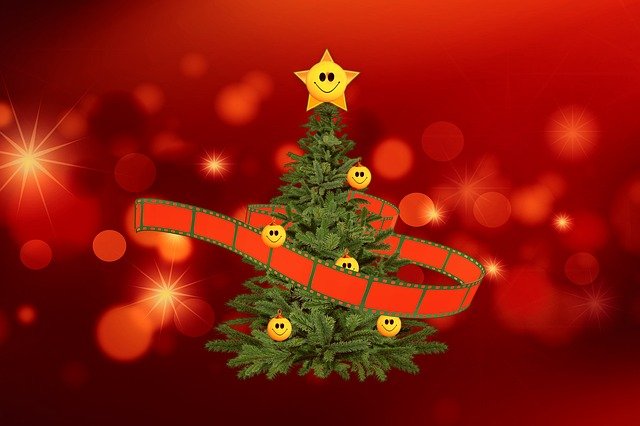 The Top 10 Christmas Movies of All-Time
By this point, we are all quite familiar with the age-old debate that has wracked human society for generations now:  Does Die Hard constitute a Christmas movie?  And for all of you out there who still somehow want to answer this in the affirmative, go screw yourselves.  Clearly, your overly simplistic deduction of the parameters that make for a holiday film are limited to the time of the year when the movie takes place.  But just because a movie is set on December 25th doesn't mean that it's a holiday film.  What defines a Christmas story is more about its thematic content than its temporal landmarks.  A true Christmas movie engenders the motifs of brotherly love, salvation, redemption, and forgiveness.  Just because John McClain shows up at Nagasaki Tower trying to win back his wife on Christmas Eve doesn't mean that his taking out a dozen or so terrorists in horrifically gruesome fashion embodies the spirit of our Lord Savior Jesus Christ.  Likewise, I don't remember gremlins- either the cute or menacing version- in the manger story with Mary shoving one into the blender after it tried to terrorize the Christ child.  And don't even come at me with Home Alone.  If you think shooting Joe Pesci in the balls with an air rifle , while patently hilarious, somehow constitutes the spirit of the holidays, I pleasantly ask you to stay the hell away from my next Holiday Get-together.
I am not suggesting that a holiday movie can't be funny or occasionally dark, but its heart should inspire us to embrace the Christmas spirit by recognizing our shared humanity with our fellow brothers and sisters.  We should walk away believing a little bit more in the genuine power to make the world a slightly better place, perhaps the single most relevant parallel between Jesus and Santa and whatever your personal religion may entail.  And so, in that same spirit of the season, let me present to you my top 10 Christmas Movies:
10:  White Christmas
Ok sure, this whole thinly-plotted relic is not much more than a vehicle for showcasing the remarkable music and dancing talents of Bing Crosby, Danny Kaye, and company, but its Bing f'ing Crosby for crying out loud.  I have so much mad love and appreciation for the silky-smooth tones of the 20th-century's greatest crooner that I even went with the "f'ing" here.  And by the way, if you've never heard the "Little Drummer Boy" duet he recorded with David Bowie in the 70's, add that to your Spotify playlist ASAP.
9:  National Lampoon's Christmas Vacation
Arguably the most quotable of all the movies on this list, and definitely one of the funniest, this film is a brilliant satirical portrayal of Americana and the excesses and dysfunction of the holiday season.  Every time I see the Griswold light display, I think back to my old grad school housemate from East Germany who would take driving tours around the Vermont countryside during Christmastime to chortle at the outrageously gaudy displays that adorned lawns throughout a country he loved but never fully understood (of course, his holiday tradition was to stick lit candles amidst the branches of a dead pine tree, so I'm not so sure he has much standing to justify his cultural mockery).  But as much as Christmas Vacation exposes some of the preposterously hypocritical materialism of American Christmas, it also has a heart- as echoed in the final refrain from Chevy Chase.
8: A Christmas Story
This is my step-mother's favorite Christmas movie, and I know a lot of folks would have it higher on the list, but I do think some of this is generational.  While some of this movie is universal, much of it is founded in a childhood of the 50's.  After all, kids today aren't asking for a Red Ryder carbine action two-hundred shot range model air rifle.  Fuck that shit.  They're asking Santa for a damn AR-15.  And hey, apparently Kyle Rittenhouse got one!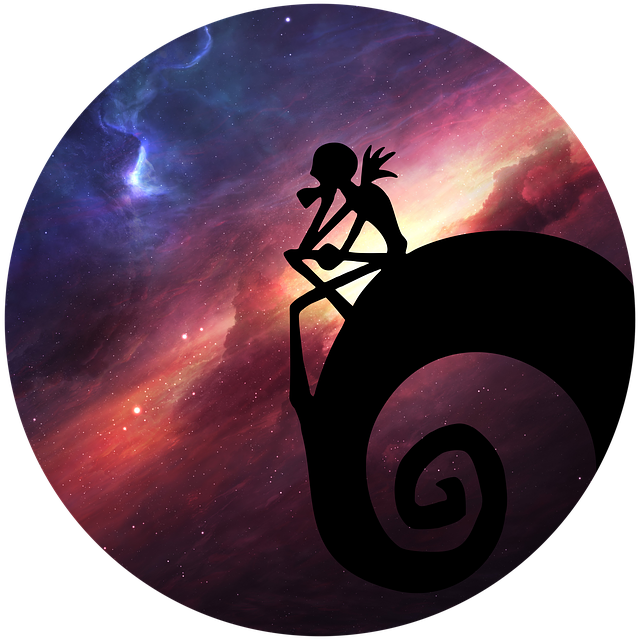 7: The Nightmare Before Christmas
Two years ago, I took my kids to a Colorado Symphony performance of the soundtrack to The Nightmare Before Christmas while screening the film overhead.  I walked away with a far-greater appreciation for the magical mellifluence between music and art that make this film so emotionally evocative.  It's soul lies in the contrast of tragic despondency and misguided optimism in the character of Jack Skellington, the Pumpkin King turned would-be Santa whose tragic flaw lies in his desire to drive outside his lanes.
6: Rudolph the Red-Nosed Reindeer
Yes, I know that this is actually more of a t.v. show than a movie.  And yes, I realize that one of its major lessons is that society will always reject a genetic freak.  But go ahead and try to front me on this one because Rudolph is the apple pie of Christmas.  And aint nobody about to talk shit about apple pie, now are they?
5: Miracle on 34th Street
We recently discovered that my daughter found out about Santa two years ago and has been faking for our benefit for the past couple years.  Ok, that and she probably thought it meant more presents.  All of this really pisses me off because I have spent hours crafting letters from Santa, writing clever present tags from Frosty, Mrs. Claus and the elves, and losing sleep over whether or not I remembered to move the stupid Elf on the Shelf.  But when she finally revealed all this to me, what I told her is that Santa is very much real.  And no, it's not me or your mom.  The spirit of Santa lives in all of us, and is kept alive by our acts of beneficence towards others.  And if you don't think so, I'll punch you in the face.
4: Elf
While Will Farrell's unique gifts of physical comedy are what make this movie so memorable, it is Buddy's indefatigable enthusiasm for all things Christmas, his enduring belief in the goodness of the world that make this one of my favorite Christmas movies.  
3:  Any version of A Christmas Carol
My personal favorite is actually the Muppets version, though Sir Patrick Stewart is the best traditional Scrooge in recent memory.  Writing in the Victorian Age, Dickens exposed the inherent hypocrisy of Christmas as practiced in a capitalistic world.  Although much of Dickens's story hinges on the wretched poverty and blight of Victorian England, much of the story's themes are indeed universal. Many of us celebrate the holiday through excess and indulgence, but the real essence of the season, what Christ himself would profess, is a commitment to helping those less fortunate than ourselves.  Scrooge learns this the hard way.  America may well being doing the same as our ghosts of past, present, and future come to visit us in an era of our own cultural decadence.  It wasn't too late for Scrooge.  Will it be for us?
2: The Grinch Who Stole Christmas
I wrote a column several years back about all the lessons Seuss had to teach us about life.  Here, he reminds us that Christmas lies not in the material trappings of the season, but in our connection to our fellow Who's down in Whoville.  The fact that Seuss does so with a lyrical playfulness that is humorous and deft is nothing short of artistic transcendence.
1: It's a Wonderful Life
I'm pretty sure that if you write a list of top Christmas movies and don't have this as your #1, that the holiday police will round you up and make you write "I will not disparage the living spirit of Jimmy Stewart ever again" 500 times.  While Frank Capra touched on the theme of universal brotherhood and economic justice in many of his films, he never did so better than this.  In fact, it is the darker moments of this movie that make the resounding joy of its final scene so impactful.  Let's face it- you know you'll be watching this on Christmas Eve…
I know I will be, which is why TRUTH will be taking a two-week hiatus for the holidays.  Go enjoy your family.  Or don't.  Maybe just tolerate them for a little while.  Either way, we'll be back the first Thursday of 2022 with my annual list of New Year's Resolutions.  Happy Holidays and much thanks to all of you, far and wide…..
Steven Craig is the author of the best-selling novel WAITING FOR TODAY, as well as numerous published poems, short stories, and dramatic works.  Read his blog TRUTH: In 1000 Words or Less every THURSDAY at www.waitingfortoday.com